Platform Overview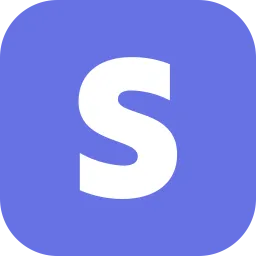 Stripe
Stripe is a payment services provider that lets merchants accept credit and debit cards or other payments.
Stripe is a payment processing platform that helps businesses accept online payments. It provides a range of features and services that streamline the payment process for both businesses and customers.

Detailed Description:

Stripe offers businesses powerful tools to manage their online payments. It allows businesses to integrate payment processing capabilities seamlessly into their websites and applications, enabling them to accept payments from customers worldwide. With Stripe, businesses can offer multiple payment methods, including credit cards, Alipay, Apple Pay, and Google Pay, making it easier for customers to pay in their preferred way.

Features:

Payment Processing: Stripe enables businesses to securely process payments online, with built-in features for fraud prevention and card authentication.
Subscription Billing: Businesses can set up recurring billing and subscription-based payment models, making it easy to manage subscriptions and subscriptions-based revenue.
International Payments: Stripe supports transactions in over 135 currencies, helping businesses expand their reach to global customers.
Mobile Payments: Stripe provides mobile libraries and SDKs, allowing businesses to accept payments within their mobile apps.
Customization: Businesses can customize their payment page to match their brand, enhancing the customer experience.
Analytics and Reporting: Stripe offers detailed analytics and reporting tools, giving businesses insights into their payment data and customer behavior.


Customers:

Stripe caters to a wide range of customers, including startups, small businesses, and large enterprises. It is used by businesses in various industries, including e-commerce, software-as-a-service, on-demand marketplaces, and crowdfunding platforms.

Pricing:

Stripe offers a flexible pricing structure, which varies based on the features and services used by businesses. They charge a percentage fee per transaction, with different rates for domestic and international cards. Additionally, they charge an additional fee for some advanced features, such as subscription billing and custom accounts. Exact pricing details can be found on the Stripe website at https://stripe.com/pricing.