Platform Overview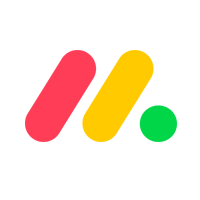 Monday.com
monday.com is a cloud-based Work OS, where teams create workflow apps in minutes to run their processes, projects, and everyday work.
monday.com Work OS is a versatile platform designed to help teams manage and streamline their work efficiently. It offers a range of products tailored to different aspects of work, including CRM, task management, project management, and development. With monday.com, teams can customize their workflows, centralize all their work and files, collaborate effectively, and stay on track to reach their goals.

Features:

Customizable workflows: Tailor workflows to fit the specific needs of your team.
Centralized work management: Bring all work, processes, tools, and files into one Work OS.
Collaboration and communication: Collaborate effectively across the organization with easy-to-use automations and real-time notifications.
Dashboards: Get a high-level overview of the organization with customizable dashboards.
monday.com building blocks: Boards, monday products, and more to build customizable workflows.
End-to-end products: Tailored products for task and workflow management, sales, and development.

Pricing:

Free plan: No credit card required, with unlimited time on the free plan.
Pricing options available for SMBs, enterprises, and nonprofits.

Benefits:

Increased Efficiency: With monday.com, teams can optimize their workflows, reduce manual tasks, and increase overall efficiency.
Improved Visibility: Gain a clear overview of project status, tasks, and progress in one centralized platform.
Enhanced Communication: Foster better communication and collaboration among team members, departments, and stakeholders.
Scalability: monday.com can accommodate teams of any size and can be scaled to meet evolving needs.
Customizability: Adapt monday.com to match your team's unique workflows and processes.
Customer Support: Access 24/7 support from monday.com's team of experts to help you maximize the platform's capabilities.
Security: monday.com prioritizes data protection and offers security measures such as GDPR compliance, ISO certification, SOC compliance, and HIPAA compliance.

These features and benefits make monday.com Work OS a comprehensive solution for teams across various industries, including marketing, sales, HR, IT, operations, and construction.