Platform Overview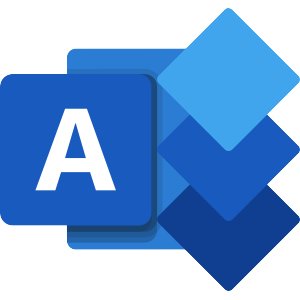 Microsoft AppSource
Microsoft AppSource apps include Web Apps and apps that are built on top of Microsoft Dynamics, Office 365, and PowerApps including Power BI
Microsoft AppSource is a cloud-based marketplace that allows businesses to discover, purchase, and deploy cloud solutions from Microsoft and its partners. The marketplace offers a wide range of solutions, including productivity, collaboration, business intelligence, and customer relationship management (CRM) solutions.

Microsoft AppSource helps enterprise users find and gauge line-of-business (LoB) software-as-a-service (SaaS) apps from Microsoft and its partners. AppSource apps are built on top of Microsoft Dynamics, Project Madeira, Power BI, Office 365, Cortana Intelligence Suite, and Azure, and include all of their existing app add-ins and content packages.

Features

Discover solutions: Microsoft AppSource makes it easy to discover cloud solutions that meet your business needs. You can search the marketplace by keyword, category, or solution provider.
Purchase solutions: Once you have found a solution that you are interested in, you can purchase it directly from the marketplace. Microsoft AppSource offers a variety of payment options, including monthly subscriptions, annual subscriptions, and one-time purchases.
Deploy solutions: Once you have purchased a solution, you can deploy it to your environment using Microsoft Azure. Microsoft AppSource provides step-by-step instructions for deploying solutions.

Pricing

The pricing of solutions on Microsoft AppSource varies depending on the solution. Some solutions are offered on a monthly subscription basis, while others are offered on an annual subscription basis. There are also some solutions that are available for one-time purchase.

Here are some additional details:

Microsoft AppSource is available to businesses of all sizes.
Microsoft AppSource is integrated with Microsoft Azure, which makes it easy to deploy solutions to your environment.
Microsoft AppSource offers a variety of support options, including online documentation, community forums, and phone support.